1999: the second biennial
Anguilla International Arts Festival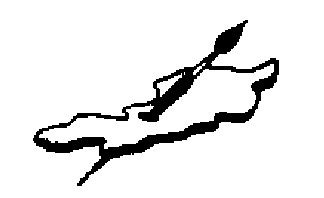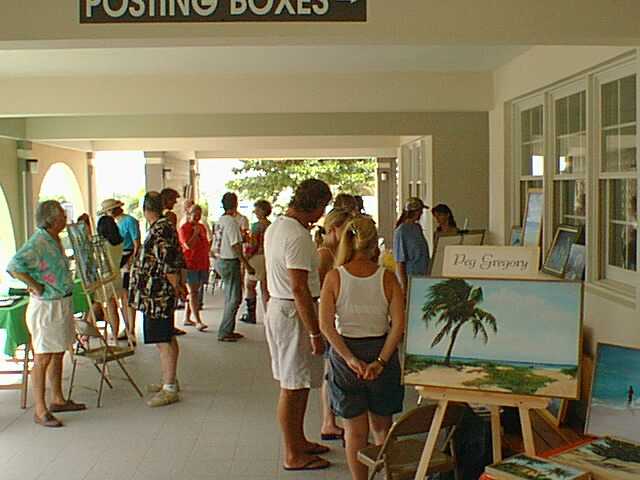 The Festival
Sunday, July 25, 1999 - Sunday August 1st, 1999

Anguilla, British West Indies
The Competition
February, 2000

Anguilla, British West Indies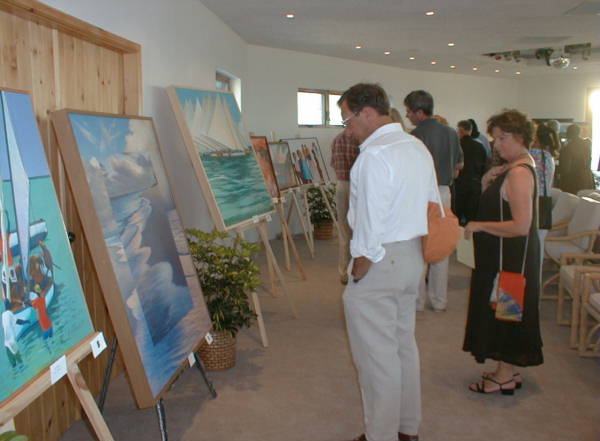 ---
Dear Artists,
We are pleased to announce that the second biennial Anguilla International Arts Festival will take place Sunday, July 25 - Sunday, August 1, 1999 here on our beautiful island.
The programme for this exciting event is very extensive and includes a choice of 4 in-depth workshops by qualified experts in oil & acrylic, watercolour, pastel and stained glass. In addition, evening critiques of participants' work, followed by demonstrations from the workshop leaders will make the event a valuable and interesting learning experience. Workshop leaders' biographies follow in this brochure.
The Arts Festival Board has put together 4 attractive packages for next summer's "on-island" event from which to choose. We'll make your visit to our island hassle-free, allowing you to maximize your participation in this week-long sojourn. There will be lots of fun and interesting options as well!
Details on these options and other free-time activity will follow in a future mailing.
The culmination of the Arts Festival is the contest in February, 2000, when participants' submissions are judged, with awards totaling US$15,000. The February date allows ample time to complete submissions after returning from the summer visit to Anguilla. Details and rules are included.
The registration form is attached. Please complete it in full, following the guidelines in the Rules section and return to the Arts Festival along with your deposit. Contact us using any of the addresses on the back of this brochure.
Anguilla and the Caribbean inspires all artists. We look forward to having you here for our exhilarating event in July, 1999!
Yours sincerely,
Courtney Devonish
Chairperson
---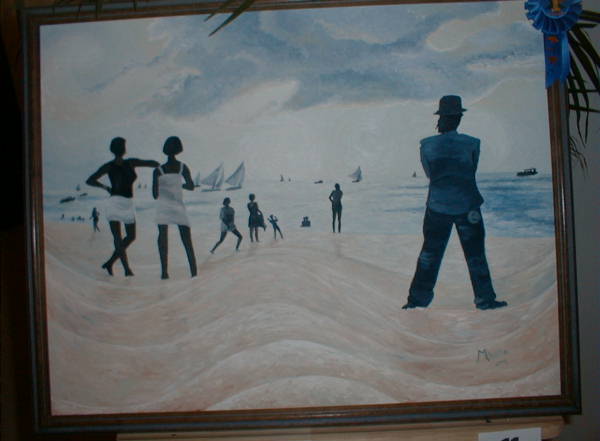 The Competition
Who Can Enter
The competition is open to all artists, 18 years of age and over.
Submission Categories
Oils & Acrylics
Pastels
Watercolours
Awards
A total of US$15,000 will be awarded.
| Best In Show | US$10,000 |
| --- | --- |
| Winner in each of 3 categories | US$1,250 |
| People's Choice | US$1,250 |
In addition, the "Best In Show" will be reproduced as a poster for the next Anguilla International Arts Festival. Also, four works will be selected for reproduction as Anguillian postage stamps.
For information on the 1997 Festival Stamps, click here.
---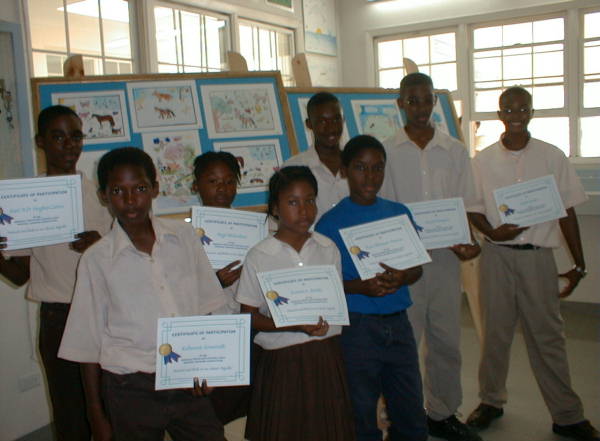 The Packages
There are four packages for artists attending the festival:
Option A. Complete (except air). $750 (or $800 if you arrive in St. Maarten). Includes registration fee, workshop, critiques, demonstrations, airport pickup, 7 nights accommodatoins, cocktail reception, farewell dinner, taxes and service charge.
Option B. Workshops and Critiques. $300
Option C. No workshops, no critiques, but registration and accommodation. $450 ($500 if you arrive in St. Maarten).
Option D. On Your Own. $70 for registration, reception and farewell dinner.
There should be an option here to appeal to any artist. All prices are per person, not including airfare.
---
Workshops & Demonstrations
For in-depth workshops are planned for the summer festival, of which attendees may select one:
Oil and Acrylics - Charlotte Wharton
Pastels - Claudia Post
Watercolour - Cheri Walton
Stained Glass - Paul Petrushonis
The workshops take place over 5 consecutive mornings and are each 4 hours in length for a total of 20 workshop & 7.5 critique hours.
For each workshop, there will be evening demonstrations by each workshop leader, for a total of 7.5 demonstration hours.
---
Calendar of Events
Wed. March 31,1999


Non-refundable Deposit & Workshop Registration due

Mon. May 31,1999


Balance of Selected Option Payment due
Festival Registration Forms due
Flight arrival/departure information due
Sun. July 25,1999
4:00PM
Latest arrival time in Anguilla


7:00PM
Opening Reception
Mon. July 26 - Fri. July 30,1999
8:00AM - 12:00PM
Workshops
Oil
Pastel
Watercolour
Stained Glass



4:00 - 5:30PM
Critiques
br>
5:30 - 7:00PM
Demonstrations
Sat. July 31,1999
10:00AM - 5:00PM
Sidewalk Show & Sale
BRING SOME WORKS ALONG!


7:30PM
Farewell Dinner
Sun. Aug 1,1999


Departures
---
Contacts:
Anguilla International Arts Festival
P.O. Box 550
The Valley, Anguilla, British West Indies

Telephone: (264) 497-2949 fax: (264) 497-2735

Internet: http://www.artfestival.ai
E-mail: cperry@anguillanet.com