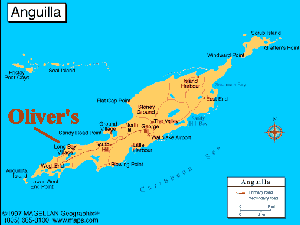 Directions
Oliver's Seaside Grill is located right over the water at Long Bay, on the island of Anguilla, in the warm, tropical Caribbean.
How to Find Oliver's
From the Malliouhana Hotel, turn left and drive up the hill into Long Bay village, turn left in less than a mile at the sign for Oliver's and drive straight down to the beach.

From Cap Juluca, drive out to the main road, turn right, turn left at the bottom of the hill onto Meads Bay and follow the road past Carimar and Malliouhana and on to Olivers.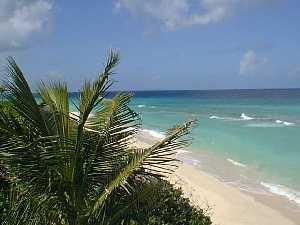 From airport parking lot, take the only exit and turn left, then turn left again at Island Car Rental and continue past the airport and through the roundabout. Follow the main road west through the George Hill traffic lights, the Sandy Ground roundabout, and the Blowing Point traffic light. About a mile past the South Hill Plaza, turn right at the next light and drive into Long Bay village. After passing Mahogany Tree park in about a mile, watch for the right turn down to the beach and Oliver's.
From New York City, take a cab to Kennedy Airport, catch a flight to San Juan, change to the American Eagle flight to Anguilla, then leave the airport parking lot and turn left....
Open seven days a week for lunch and dinner during the high season.
You can make a reservation by email at [email protected] or call us at 1-264-497-8780