Evan and Nolan
Excellent Adventure
A Ski Boat, Explore, Swim Kind of Day
Click any picture to enlarge.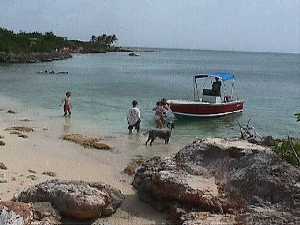 Breeze's Dad brings the ski boat close into shore near Rendezvous Bay so that everyone can jump aboard. It is rumored that the dog can ski on the knee board.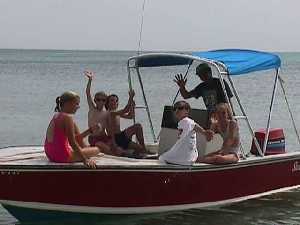 So long grownups!
Tip: Buy sunglasses. Even if you don't use them back in California. It is a LOT brighter and there aren't any trees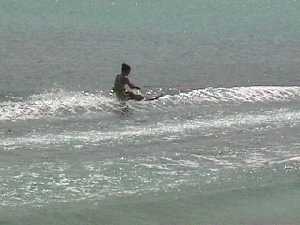 Erin zooms around the bay on a knee board. Breeze does tricks...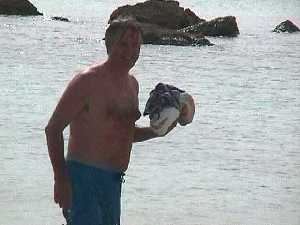 Uncle Bob tries it, but goes around the bay prone on the board, throwing up a plume of water with his knees. But he does rescue Evan's tee shirt and Nolan's towel from the boat.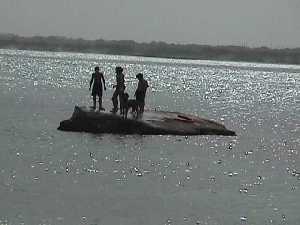 Three stranded kids and a dog on Pirates Pier.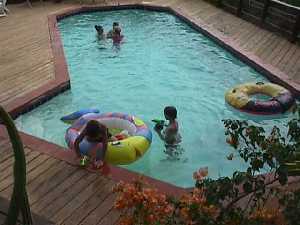 Morgan and Nolan loading up for a water pistol war in Breeze's pool.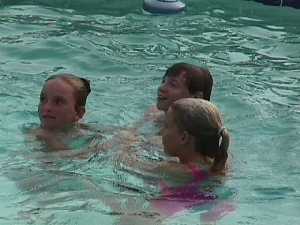 "Three bodyless monsters."
Erin, Evan and Breeze.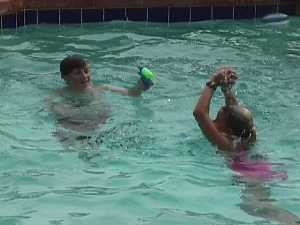 Friends fight.

Return to Evan and Nolan Main Page