Evan and Nolan
Excellent Adventure
Click any picture to enlarge.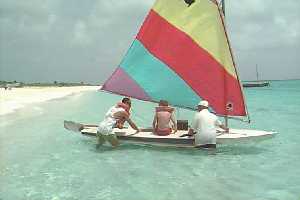 Another lift off!
Nolan was the first to try the sailboat. Griffin Webster was the skipper and 84-year old Geoff was the mate. Nolan did great.
Evan teaches Griffin to sail. Air temperature 84 F, water temperature 80 F. Winds. 10 knots from the East.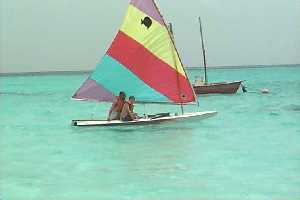 See sailboat go, go sailboat go...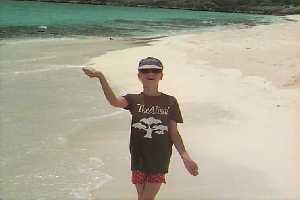 Advertising Fancy Feast cat food.
Uncle Bob and Auntie Mary's property is the rock behind Nolan at the end of the beach.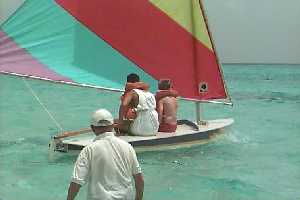 Wee - out to sea!
Geoff worries about Nolan and Griffin, since neither of their mother's is present to worry.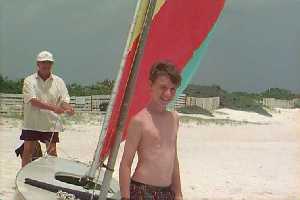 Hi Mom!
The pallets behind Evan are a fence to help rebuild the sand dunes on Shoal Bay.
Return to Evan and Nolan Main Page