Tropical Sea Life of Anguilla - III This is page three of an underwater photo gallery taken by Hugh Lynch in the waters around Anguilla, British West Indies, and are copyright 1992.
For each photo, the location where it was taken is also given. Click on any thumbnail photo to see the full size version.
French Angel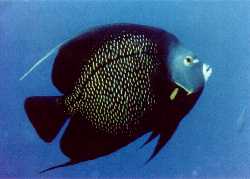 Taken at M.V. Commerce dive spot.
Juvenile French Angel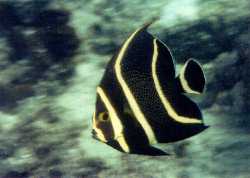 Taken at Little Bay dive spot.
Blue Tang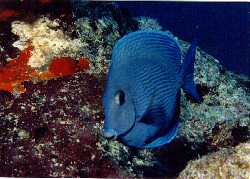 Taken at Prickly Pear dive spot.
Red Hind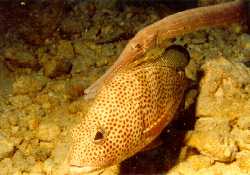 Taken at M.V. Ida Maria dive spot. With Trumpet Fish in background.
Lobster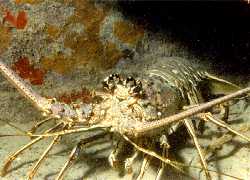 Taken at M.V. Lady Vie dive spot.
Green Turtle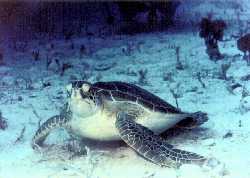 Taken at M.V. Oosterdiep dive spot.
Click for more underwater photos
---
Underwater photo gallery courtesy of The Dive Shop, Sandy Ground, Anguilla.