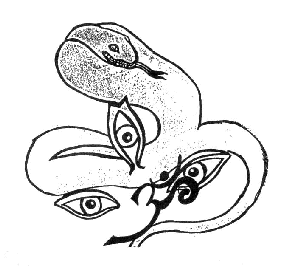 Yoga and Meditation Classes




Check for small or private beginner and intermediate hour sessions
Experience and learn the wonders of Reiki
Energize with Barefoot Shiatsu
Relax with a blend of Swedish Esalen and Reiki Massage.....
Try It!
"Om Sweet Om" Center
A Brief History Of Your Therapist
Born on the coastline of Brittany, France, Francoise Le Meur began her education in Natural Healing eighteen years ago in Big Sur of California, where she practiced the Esalene Method, which consists of Swedish Massage, Mineral Baths, and Spa treatments. Expanding a few years, Francoise decided to earn a professional Therapeutic massage license in the state of Florida. She also attended a vast array of seminars and lectures, ranging from the St. John Neuromuscular Therapy Seminar to the extensive Kurashova Sports Massage School from which she received yet another certification of completion. Relocating to the beautiful Berkshire Mountains, Francoise was employed as a registered Physical Therapist at the renowned Canyon Ranch Health Resort in Lenox, Massachusetts. Still in the pursuit of self-improvement, Francoise graduated at the Leadership Training Program from the Kushi Macrobiotic Institute. This included in depth training in cooking, Oriental Diagnosis, Shiatsu Massage, and Ki energy development, preventive healthcare medicine and spiritual development, and recently discovered the Jin-Shin-Do acupressure method. Complementing to her multi-dimensional practice, Francoise joined the Kripalu teachers training course from which she gained the experience of conducting private and/or group yoga classes. Also traveling to the Bahamas, she added SIVANANDA, HATHA, YOGA certification in 1989. She has been living on the island of Anguilla since 1991. She has joined the Kripalu teachers training course from which she gained the experience of conducting private and/or group yoga class and got licensed in the deeper practices in 1995. Complimenting her multi-dimensional training. She went back to the States after Hurricane Luis and has been practicing Reiki for 3 years and became a Reiki master in November 1997, before going to Kathmandu Nepal to deeper her understanding in the yoga philosophy. She also studied Kundolini yoga in New York with Raui Singh and is on her way to be certified. She has taken craniosacral seminar as well as massage for pregnancy during the last year. Her initial Eastern philosophy path has recently been rewarded with a day lecture with his holiness, the Dalai-Lama on November 8th 1998 in Washignton DC. Francoise operates the "OM Sweet Om" in South Hill in Anguilla and conducts daily yoga classes in the Kripalu tradition there, as well as teaching Reiki.... Her understanding of the 9 star ki, (oriental astrology) will allow you to get a reading of your general condition and bring an input on balancing your energy with dietary precepts.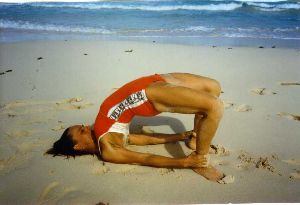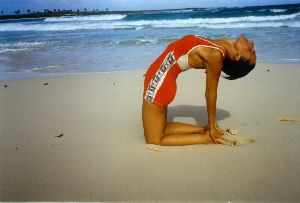 Class Schedule
Every day at 6:30 a.m.
Saturday, 10:00 a.m.- 11:15 a.m.

Please call ahead to secure space and additional classes.
Wear loose cotton clothing
Bring a towel
Fees
Off season fees are:-
EC$100.00 unlimited classes per month
EC$26.00 for a single or drop in classes
Private Classes Available



For further infomation or appointments:

Francoise Le Meur
P.O. Box 554
The Valley
Anguilla, B.W.I
Tel #: (264) 497 4721/ 2922
Email: [email protected]