Anguilla Tennis Academy
Mission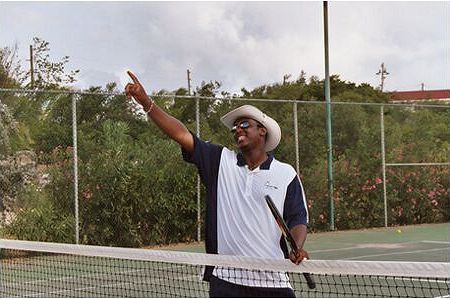 The Anguilla Tennis Academy is dedicated to providing the highest quality tennis instruction to Anguillan, Caribbean and International youth in a competitive environment while encouraging exemplary sportsmanship.
To make tennis athletic scholarships available for children who excel in the training programs.
To foster long lasting friendships through our cultural exchange and outreach programs.
To promote a strong sense of community by recruiting and hiring graduates of the ATA to return as tennis coaches.
To establish professional relationships with other local, regional, and international tennis programs.
Philosophy
The primary goal of the Anguilla Tennis Academy is to expose children to the joys, discipline and rigor of the life long sport of tennis where they can acquire technical skill, experience ideal sportsmanship and develop a strong sense of community.

The Anguilla Tennis Academy is committed to developing healthy minds and providing educational opportunities for children through the sport of tennis. The academy was founded on the principle of using tennis as a vehicle to reach and empower children and to equip them with the skills and knowledge to become responsible citizens of their community.

It is the belief of the Anguilla Tennis Academy that all children should have the opportunity to learn the game regardless of economic status. The Academy provides high quality affordable programs and ensures that no child is denied access or the opportunity to participate.

The program encourages an active healthy lifestyle that children will be able to incorporate into their everyday lives. The Anguilla Tennis Academy will help build valuable life skills for children, including work ethic, competitiveness, sportsmanship, and teamwork. Participants will be able to establish relationships and share experiences with other athletes through this program.

The Anguilla Tennis Academy will provide a nurturing environment where children will learn how apply the principles of sacrifice, work, courage, and service towards building a successful life and becoming ambassadors of the sport of tennis.