Anguilla Tennis Academy
Country in the Caribbean
Second Concert!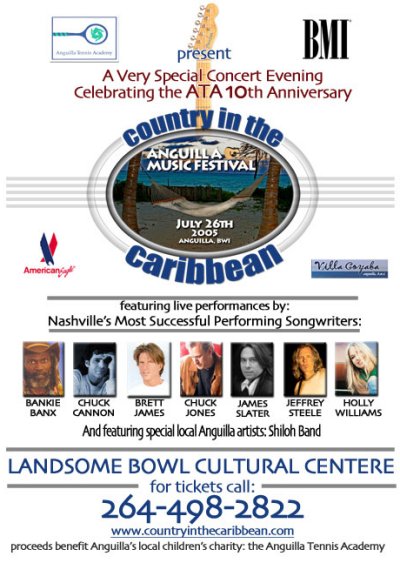 10th Anniversary Benefit Concert
July 26th. $10 per ticket
Tickets for the Country in the Caribbean fund-raiser are now available and may be purchased at:

ABA Supplies: 264-497-5111
Mitchelle Lake: 264-476-3234
Jason Allen: 264-476-0697
Millie Hodge: 264-235-7892
e-mail: [email protected]

July 26. Country in the Caribbean, featuring Bankie Banx, Chuck Gannon, Brett James, Chuck Jones, James Slater, Jefrey Steele and Holly Williams. Tickets will be $10 (watch this space for later update on where to buy tickets). The last Country in the Caribbean concert was incredible.
---
First Concert!
February 19-20, 2005
Photo Album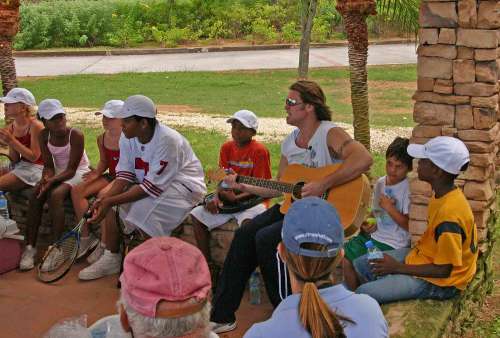 Country in the Caribbean Fund Raiser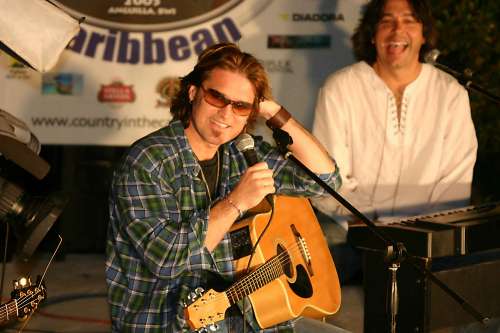 Everyone was amazed at the performers who came from Nashville to raise money for the Anguilla Tennis Academy and other youth programs in Anguilla. They really knew how to entertain the crowd, even those who had never listened to country before. And including local performers in the shows was an added bonus.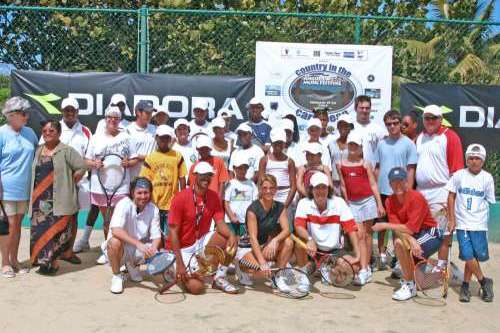 Thanks to these great musicians and song writers who came from so far:
Billy Ray Cyrus
Shannon Brown
Scotty Emerick
James Slater
Chuck Cannon / Bob Dipiero
Jeffrey Steele
Kylie Sackley
---
Anguilla Tennis Academy Home Page