Swing High Apartments
Centrally located on the charming Caribbean island of Anguilla. Five minute drive to the beach. Walk to shopping. Reasonably priced.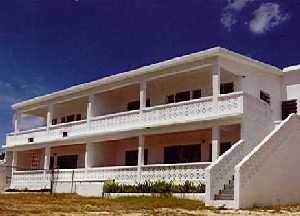 View South to St. Martin.
Fully furnished and equipped.
Two bedroom, two bath.
Kitchen - wake to coffee!
Living room - Cable TV and phone.
Laundry room and maid service.
Rental cars available.
Click pictures to enlarge.
Holiday rentals: $90/night. Plus 8% tax and 10% service.
Available for long-term rental - competitive rates.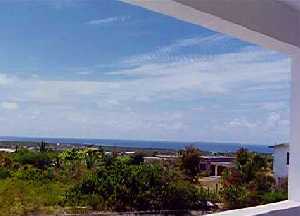 Contact: Murielle Owen
Email: [email protected]
Telephone: 1-264-497-2449
Work Phone: 1-264-497-2804
Fax: 1-264-497-3791
PO Box 38, Anguilla, East Caribbean
Web page: http://swinghigh.ai

For those who know Anguilla well, these apartments are located near the Vista Market in South Hill, not far from the Sandy Ground roundabout.
Web site by news.ai