Tropical Fish of Anguilla All these underwater pictures were taken by Hugh Lynch in the waters around Anguilla, British West Indies, and are copyright 1992.
For each photo, the location where it was taken is also given. Click on any thumbnail photo to see the full size version.
Trunk Fish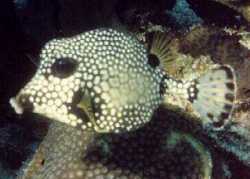 Taken at Sandy Shallow dive spot.
Rock Beauty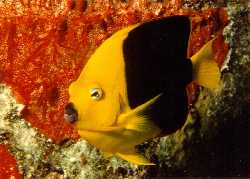 Taken at M.V. Ida Maria dive spot.
Spanish Hog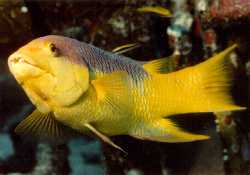 Taken at M.V. Ida Maria dive spot.
Gray Angel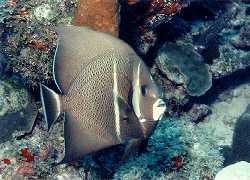 Taken at Sandy Deep dive spot.
Blackbar Soldier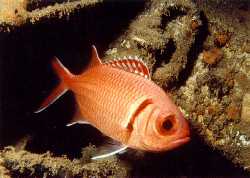 Taken at M.V. Oosterdiep dive spot.
French Grunt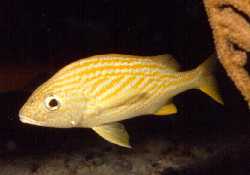 Taken at Frenchmen's Reef dive spot.
Click for more underwater photos
---
Underwater photo gallery courtesy of The Dive Shop, Sandy Ground, Anguilla.