Come to the real world of art- Anguilla
One of Anguilla's best young artist-Be inquisitive and read about me.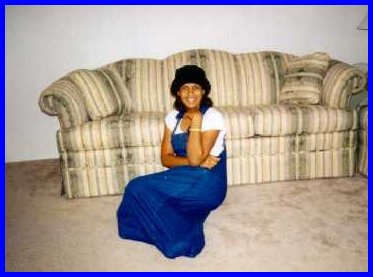 ---
---
---
Hi, my name is Teresa Harrigan, I'm one of Anguilla's best young adult artist. I am 5.5" and was born the 31st August, 1980, in the U.S Virgin Islands. During my childhood years I attended the Killarney Elementry School, Florida and the George Meany School, The Bronx, New York in which I received my first art award in the year of 1987.

At the age of 9 I left New York and travelled down to the Caribbean and settled in the peaceful Island of Anguilla that I fell in love with dearly. While in Anguilla I attended the Valley Primary School and went on to the Albena Lake-Hodge Comprehensive High School. After three years of switching back and forth among classes, not sure of which class I really wanted to do, after numerous lectures from teachers, finally I switched into arts.

It was then and here where people including myself discovered that I was artistically skilled.

Two long years of painting and drawing and so many accomplishments lead to better things. In 1996 I was encouraged to enter an art competition that I did not obtain a place for, but I was not giving up. The following year I was compelled to enter another art competition that was held by the tourism department but unfortunately they cancelled the art competition until another year. In 1998 I entered another competition entitled the "Hidden Beauty of Anguilla". With a sure mind that I was going to get a place, it happened, I obtained second place and they liked my drawing so much that they even made it into a stamp.

In that same year I successfully graduated from the Albena Lake-Hodge Comprehensive High School and I also met the boy that will soon become my future boyfriend. I have to go, by for now.
---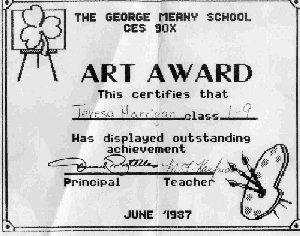 CERTIFICATE SHOWING THE GEORGE MEANY SCHOOL ART AWARD GIVEN TO TERESA HARRIGAN 1987.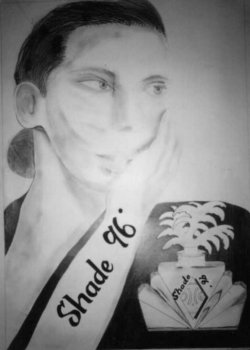 A DRAWING ADVERTISING A PERFUME FOR AN ASSIGNMENT, DONE BY TERESA HARRIGAN, 1997.

A STILL LIFE, DONE BY TERESA HARRIGAN 1998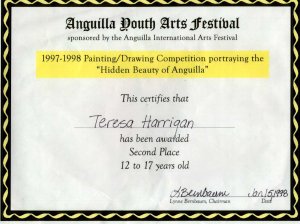 CERTIFICATE SHOWING 1997/1998 DRAWING COMPETITION, PORTRAYING THE "HIDDEN BEAUTY OF ANGUILLA"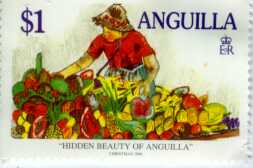 THIS STAMP HAS MY DRAWING PORTRAYING THE "HIDDEN BEAUTY OF ANGUILLA" 1997/1998.

---
---