ANGUILLA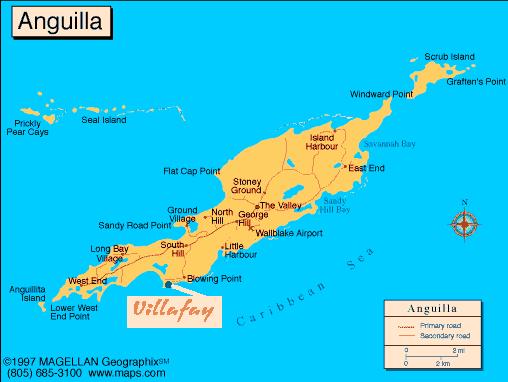 Anguilla is a wonderful coral island in the Caribbean Sea with 33 powdery white sand beaches, the finest restaurants, fabulous snorkeling, scuba diving with an impressive number of natural and artificial shipwrecks to be explored. Chartered sailing and fishing trips can be arranged along with Sun Fish rentals, para-sailing and wind surfing. The national sport is sail boat racing.
Villafay is located in Cul de Sac, one of the most desirable locations in Anguilla, a peaceful oasis, just 20 minutes drive from Wallblake Airport, and only four minutes from the Ferry Boat Terminal at Blowing Point. Villafay is within walking distance to several small beaches and either a shoreline walk or a 10 minute drive to the spectacular Rendezvous Bay beach.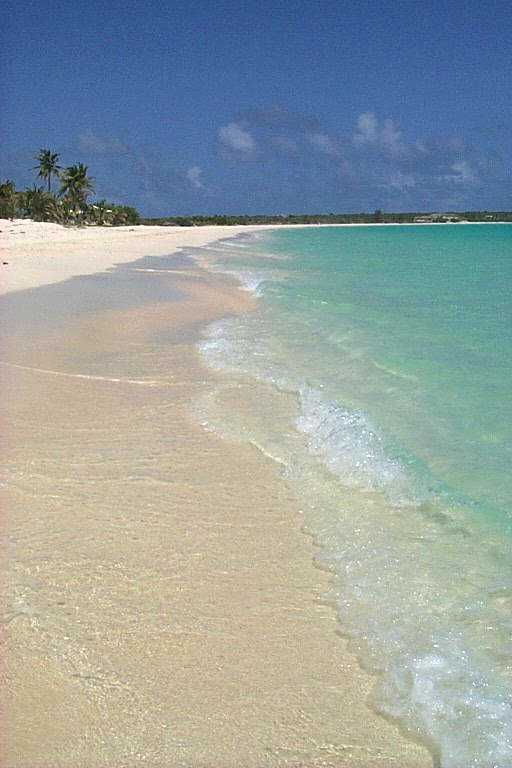 Anguilla is easy to reach: From the USA you can fly to San Juan, Puerto Rico via American, United or USAir and take American's connecting Eagle flight into Anguilla. OR you can fly via Continental, TWA, American Airlines, USAir  to Sint Maarten's Queen Julianna International Airport where frequent transportation services connect you to Anguilla's Wallblake Airport via local Winair, LIAT or charter plane (a 7 minute flight), or via ferries which depart every half hour to Anguilla's Blowing Point Ferry Terminal. Also, KLM, Air France, Air Europe, Corsair, AOM flights connect Sint Maarten's International Airport with Europe everyday. From the United Kingdom, British Airways and from Canada Air Canada has flights into both Sint Maarten and Antigua where you will meet up with connecting flights to Anguilla.
Click here for Free Airfare Quotes