www.tennis.ai

Our Mission:
Introducing the joy of tennis to the children (and adults) of Anguilla and promoting regional integration through the sport of tennis. Read more on our mission and philosophy
Our Anguilla Team:
Mitch Lake
Jason Allen
Marvin Hazell
Vallan Hodge
Denny Derrick
Pioneer Sponsor:

Associates:
Bill Riddle
Chris Wade
Robert Cox
Jonathan Collazo
Iston Benjamin
Patrick Helton
Coach B
Universities working with the ATA:
Cumberland University-Tennessee
Arkansas University- Arkansas
Auburn University
Our New Projects:
The After-School Program
The Plans
International Donors
Sponsorship Levels
Buy A Brick
Thanks to Donors
Our Projects:
2005 Summer Camp
All About 2004!
2004 Summer Camp
Tennis Camp 2003
Tennis Camp 2002
Tennis Camp 2001
Tennis Camp 2000
Tennis Camp 99.
Tennis Camp 98.
Lighted Public Courts.
Tennis Camp 97.
Tennis Camp 96.
What Do the Children Say?
"I would like to be a tennis player because it improves my concentration, because I would like to travel the world and because it is fun. I would like to improve my serve. My favorite tennis player is Pete Sampras."
To read more of the children's thoughts: Click Here.
College Scholarships Available for Qualified Players
Contact Mitch Lake for details.
Sponsors: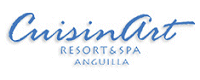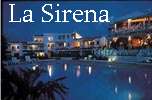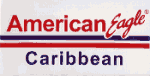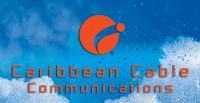 Cable and Wireless.
Frangipani Beach Club.
Ferryboat Inn.
Anglec.
ABC Supplies.
Strawhat Restaurant.
Georgeous Scilly Cay.
Triple K Car Rental.
Anguilla Printers Ltd.
Courtney Abel and Assoc.
Cap Juluca Hotel.
Scotiabank.
CoveCastles.
Fairplay Group of Companies.
Haskins Ltd.
Malliouhana Hotel.
Anguilla Social Security Board.
Ripples Restaurant.
The Pumphouse.

Contact Us:
Mitchelle Lake
Email: anguilla70@yahoo.com
Tel: 264-476-3234
Fax: 264-497-8214
US Addr: Box 1192
Middleburg, Virginia
20118-1192

Jason Allen
Tel: 264-476-0697
Marvin Hazell
Tel: 264-235-8511
Anguilla Tennis Academy Inc.
P.O. Box 548
The Valley
Anguilla
British West Indies


Anguilla Tennis Academy
Mission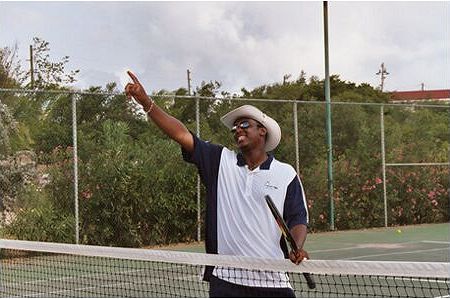 The Anguilla Tennis Academy is dedicated to providing the highest quality tennis instruction to Anguillan, Caribbean and International youth in a competitive environment while encouraging exemplary sportsmanship.
To make tennis athletic scholarships available for children who excel in the training programs.
To foster long lasting friendships through our cultural exchange and outreach programs.
To promote a strong sense of community by recruiting and hiring graduates of the ATA to return as tennis coaches.
To establish professional relationships with other local, regional, and international tennis programs.
Philosophy
The primary goal of the Anguilla Tennis Academy is to expose children to the joys, discipline and rigor of the life long sport of tennis where they can acquire technical skill, experience ideal sportsmanship and develop a strong sense of community.

The Anguilla Tennis Academy is committed to developing healthy minds and providing educational opportunities for children through the sport of tennis. The academy was founded on the principle of using tennis as a vehicle to reach and empower children and to equip them with the skills and knowledge to become responsible citizens of their community.

It is the belief of the Anguilla Tennis Academy that all children should have the opportunity to learn the game regardless of economic status. The Academy provides high quality affordable programs and ensures that no child is denied access or the opportunity to participate.

The program encourages an active healthy lifestyle that children will be able to incorporate into their everyday lives. The Anguilla Tennis Academy will help build valuable life skills for children, including work ethic, competitiveness, sportsmanship, and teamwork. Participants will be able to establish relationships and share experiences with other athletes through this program.

The Anguilla Tennis Academy will provide a nurturing environment where children will learn how apply the principles of sacrifice, work, courage, and service towards building a successful life and becoming ambassadors of the sport of tennis.