www.tennis.ai

Our Mission:
Introducing the joy of tennis to the children (and adults) of Anguilla and promoting regional integration through the sport of tennis. Read more on our mission and philosophy
Our Anguilla Team:
Mitch Lake
Jason Allen
Marvin Hazell
Vallan Hodge
Denny Derrick
Pioneer Sponsor:

Associates:
Bill Riddle
Chris Wade
Robert Cox
Jonathan Collazo
Iston Benjamin
Patrick Helton
Coach B
Universities working with the ATA:
Cumberland University-Tennessee
Arkansas University- Arkansas
Auburn University
Our New Projects:
The After-School Program
The Plans
International Donors
Sponsorship Levels
Buy A Brick
Thanks to Donors
Our Projects:
2005 Summer Camp
All About 2004!
2004 Summer Camp
Tennis Camp 2003
Tennis Camp 2002
Tennis Camp 2001
Tennis Camp 2000
Tennis Camp 99.
Tennis Camp 98.
Lighted Public Courts.
Tennis Camp 97.
Tennis Camp 96.
What Do the Children Say?
"I would like to be a tennis player because it improves my concentration, because I would like to travel the world and because it is fun. I would like to improve my serve. My favorite tennis player is Pete Sampras."
To read more of the children's thoughts: Click Here.
College Scholarships Available for Qualified Players
Contact Mitch Lake for details.
Sponsors: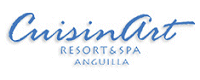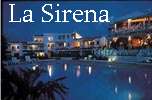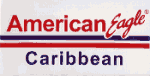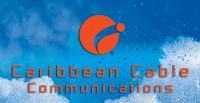 Cable and Wireless.
Frangipani Beach Club.
Ferryboat Inn.
Anglec.
ABC Supplies.
Strawhat Restaurant.
Georgeous Scilly Cay.
Triple K Car Rental.
Anguilla Printers Ltd.
Courtney Abel and Assoc.
Cap Juluca Hotel.
Scotiabank.
CoveCastles.
Fairplay Group of Companies.
Haskins Ltd.
Malliouhana Hotel.
Anguilla Social Security Board.
Ripples Restaurant.
The Pumphouse.

Contact Us:
Mitchelle Lake
Email: anguilla70@yahoo.com
Tel: 264-476-3234
Fax: 264-497-8214
US Addr: Box 1192
Middleburg, Virginia
20118-1192

Jason Allen
Tel: 264-476-0697
Marvin Hazell
Tel: 264-235-8511
Anguilla Tennis Academy Inc.
P.O. Box 548
The Valley
Anguilla
British West Indies


Anguilla Tennis Academy
Iston Benjamin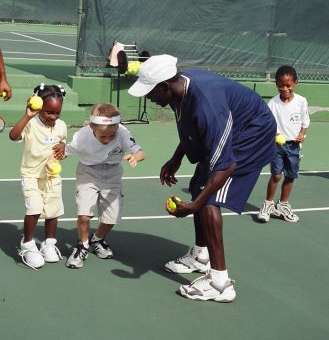 Age: 23
Date of Birth: 3/18/81
Origin: Anguillian
Iston Benjamin is a unique and special addition to the Anguilla Tennis Academy. As a faithful past participant, graduate, and tournament champion, he indeed brings a special mixture of experience to Anguilla's youth. Iston is a graduate of the Albena Lake Hodge Comprehensive School and is planning on studying in the United States with a tennis and track scholarship. His energy and excitement make the children have a more memorable experience and indubitably enjoy tennis even more.

Iston is well known as one of the most decorated and exceptional athletes the island has ever known. He holds many records for running and tennis. Among those is the record for the best five-mile time on the island; a time that nobody can come close to reaching even today.

About his role, he said, "throughout the experienced I have gained, through the years of being a student, and now being a coach, it has not only touched me but it has taught me how to give back to the community. Indeed we are laying the foundation for the next generation of leaders in Anguilla through the sport of tennis."