www.tennis.ai

Our Mission:
Introducing the joy of tennis to the children (and adults) of Anguilla and promoting regional integration through the sport of tennis. Read more on our mission and philosophy
Our Anguilla Team:
Mitch Lake
Jason Allen
Marvin Hazell
Vallan Hodge
Denny Derrick
Pioneer Sponsor:

Associates:
Bill Riddle
Chris Wade
Robert Cox
Jonathan Collazo
Iston Benjamin
Patrick Helton
Coach B
Universities working with the ATA:
Cumberland University-Tennessee
Arkansas University- Arkansas
Auburn University
Our New Projects:
The After-School Program
The Plans
International Donors
Sponsorship Levels
Buy A Brick
Thanks to Donors
Our Projects:
2005 Summer Camp
All About 2004!
2004 Summer Camp
Tennis Camp 2003
Tennis Camp 2002
Tennis Camp 2001
Tennis Camp 2000
Tennis Camp 99.
Tennis Camp 98.
Lighted Public Courts.
Tennis Camp 97.
Tennis Camp 96.
What Do the Children Say?
"I would like to be a tennis player because it improves my concentration, because I would like to travel the world and because it is fun. I would like to improve my serve. My favorite tennis player is Pete Sampras."
To read more of the children's thoughts: Click Here.
College Scholarships Available for Qualified Players
Contact Mitch Lake for details.
Sponsors: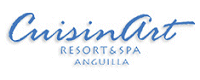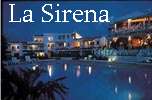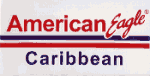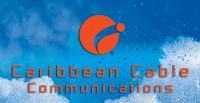 Cable and Wireless.
Frangipani Beach Club.
Ferryboat Inn.
Anglec.
ABC Supplies.
Strawhat Restaurant.
Georgeous Scilly Cay.
Triple K Car Rental.
Anguilla Printers Ltd.
Courtney Abel and Assoc.
Cap Juluca Hotel.
Scotiabank.
CoveCastles.
Fairplay Group of Companies.
Haskins Ltd.
Malliouhana Hotel.
Anguilla Social Security Board.
Ripples Restaurant.
The Pumphouse.

Contact Us:
Mitchelle Lake
Email: anguilla70@yahoo.com
Tel: 264-476-3234
Fax: 264-497-8214
US Addr: Box 1192
Middleburg, Virginia
20118-1192

Jason Allen
Tel: 264-476-0697
Marvin Hazell
Tel: 264-235-8511
Anguilla Tennis Academy Inc.
P.O. Box 548
The Valley
Anguilla
British West Indies


Anguilla Tennis Academy
ATA Establishes Founding Members Club
Kamique Properties signs on as initial member
The Anguilla Tennis Academy announced it will establish a Founding Members Club for a limited number of Individuals and Villa Rental Properties. Founding Members will be provided not only a wide range of usage benefits within the ATA, but also a chance take part and be recognized as part of the initial sponsorship group to establish the Academy.

Kamique Properties, the developer of a luxury Villa Resort to be opened in Anguilla in 2007, joined together with the ATA to create the framework for the Founding Members Club and committed to one of the 50 limited Founding Memberships to be offered.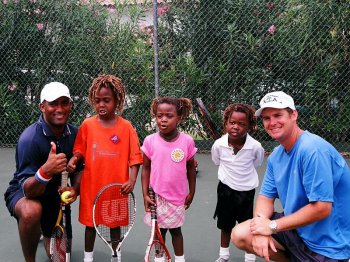 The ATA designed the Founding Members Club to take advantage of the many activities and facilities the ATA will have to offer including court time, group/private lessons, access to all facilities and an opportunity to be part of the larger sport and community develop programs the ATA will lead for Anguilla's youth. "We have been intrigued and impressed with the ATA's efforts in developing a first class Tennis facility that will help foster more youth sports and community oriented programs for Anguilla" said Ira Bloom, Managing Director of Kamique Properties. "The Founding Members club is a unique opportunity for us to take part in the Academy and additionally offer our guests access to the wide range of programs and facilities the ATA has to offer". Mitch Lake, Director of the ATA, is understandably enthusiastic about the program. Lake commented, "I am excited about the Founding Member campaign and am certain that with the participation of villas, hotels, and interested individuals in the community a substantial sponsorship base will be formed to make the facility a reality." Lake also commented, "I applaud Kamique properties for their participation and encourage other villas to get involved in this worthwhile endeavor that will also provide hope and opportunity for our children".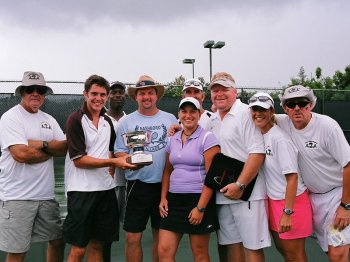 The Anguilla Tennis Academy (ATA) is dedicated to providing the highest quality tennis instruction to Anguillan, Caribbean and International youth in a competitive environment while encouraging exemplary sportsmanship. The primary goal of the ATA is to develop healthy minds and provide educational opportunities for children through the sport of tennis -empowering children with the skills and knowledge to become responsible citizens of their community. The ATA, in its tenth year, has seen over 1,000 participants go through the program and benefit from tennis. The ATA is now completing construction of the ATA Tennis Center which will house the youth instruction programs as well as provide residents and visitors to the island with a premier Tennis Facility offering a wide range of activities and programs.
For more information on the Anguilla Tennis Academy please contact: Mitchell Lake - 1-264-476-3234, anguilla70@yahoo.com
For more information on Kamique Properties please contact: Ira Bloom - 1-264-497-8888, ira@kamique.com