www.tennis.ai

Our Mission:
Introducing the joy of tennis to the children (and adults) of Anguilla and promoting regional integration through the sport of tennis. Read more on our mission and philosophy
Our Anguilla Team:
Mitch Lake
Jason Allen
Marvin Hazell
Vallan Hodge
Denny Derrick
Pioneer Sponsor:

Associates:
Bill Riddle
Chris Wade
Robert Cox
Jonathan Collazo
Iston Benjamin
Patrick Helton
Coach B
Universities working with the ATA:
Cumberland University-Tennessee
Arkansas University- Arkansas
Auburn University
Our New Projects:
The After-School Program
The Plans
International Donors
Sponsorship Levels
Buy A Brick
Thanks to Donors
Our Projects:
2005 Summer Camp
All About 2004!
2004 Summer Camp
Tennis Camp 2003
Tennis Camp 2002
Tennis Camp 2001
Tennis Camp 2000
Tennis Camp 99.
Tennis Camp 98.
Lighted Public Courts.
Tennis Camp 97.
Tennis Camp 96.
What Do the Children Say?
"I would like to be a tennis player because it improves my concentration, because I would like to travel the world and because it is fun. I would like to improve my serve. My favorite tennis player is Pete Sampras."
To read more of the children's thoughts: Click Here.
College Scholarships Available for Qualified Players
Contact Mitch Lake for details.
Sponsors: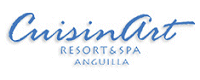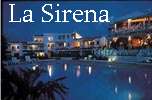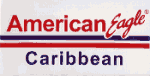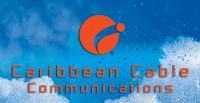 Cable and Wireless.
Frangipani Beach Club.
Ferryboat Inn.
Anglec.
ABC Supplies.
Strawhat Restaurant.
Georgeous Scilly Cay.
Triple K Car Rental.
Anguilla Printers Ltd.
Courtney Abel and Assoc.
Cap Juluca Hotel.
Scotiabank.
CoveCastles.
Fairplay Group of Companies.
Haskins Ltd.
Malliouhana Hotel.
Anguilla Social Security Board.
Ripples Restaurant.
The Pumphouse.

Contact Us:
Mitchelle Lake
Email: anguilla70@yahoo.com
Tel: 264-476-3234
Fax: 264-497-8214
US Addr: Box 1192
Middleburg, Virginia
20118-1192

Jason Allen
Tel: 264-476-0697
Marvin Hazell
Tel: 264-235-8511
Anguilla Tennis Academy Inc.
P.O. Box 548
The Valley
Anguilla
British West Indies


Anguilla Tennis Academy
Cable and Wireless donate USD $100,000 to the Anguilla Tennis Academy
Cable and Wireless in Anguilla has made a commitment of US $100,000 to the Anguilla Tennis Academy (ATA) towards the contrsuction of the main stadium at the world class sporting facility at Blowing Point.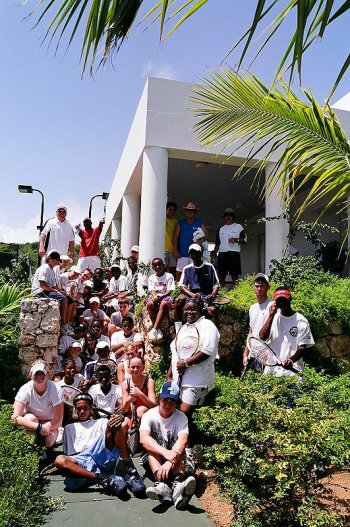 The company has so far joined the government and a number of other private sector organizations in giving financial assistance to the project. A symbolic check for the above sum of money was presented by Chief Executive of Cable and Wireless in Anguilla, Sutcliffe Hodge, to the founder of the tennis academy, Mitchelle Lake, on Monday, September 19, at the construction site. Mr. Hodge said that his company had taken an interest in the annual summer tennis camps and the development of the sport by Mr. Lake but had taken a cautious approach to the project. Now that it had become clear that the tennis academy was going forward, the company decided to make a substantial contribution towards the completion of the facility. He stated that he had discussed the matter with his superiors and that the Executive Director for the Northern Islands, Mark MacFee, had visited Anguilla, examined the project and gave approval for the financial assistance.
Mr. Hodge said the US $100,000 was probably the single largest commitment that Cable and Wireless had made to sports development in Anguilla. "That speaks volumes for the Anguilla Tennis Academy and certainly for Mitch lake's leadership to have actually convinced my colleagues in Cable and Wireless," he observing, noting that he had to get the approval from them to make that large contribution to the project.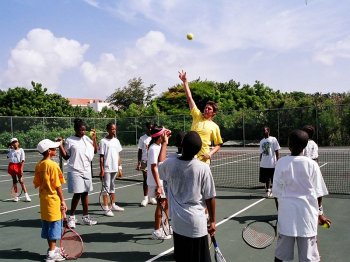 Hodge said his company recognized that the future of Anguilla was dependent on its youth and that the tennis academy had an important role to play in helping to mold the lives of the young people. He stated that there was a need not only to harness their energies and to discipline them, but to assist them in furthering their academic development and to achieve a level of positive confidence. He made the point that in carrying out its role, the tennis academy would ensure that Anguilla could be successfully passed on to the next generation. "By making a commitment of this magnitude we at Cable and Wireless believe that our involvement will be for many years to come" he added.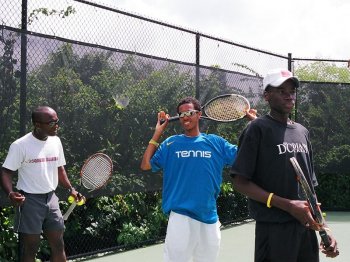 Replying, Mr. Lake said he was extremely grateful for such a generous sponsorship from Cabela dn Wireless which showed that the tennis academy was not alone and that companies in Anguilla were reaching out to assist in constructing a facility for the island's children.
"The Anguila Tennis Academy is dedicated to providing the highest quality of tennis instruction to all interested children in a competitive environment, while encouraging exemplary sportsmanship," Lake went on. "The primary goal of the ATA is to provide educational opportunities for our children through the sport of tennis. It was founded on the principle of using tennis as a vehicle to reach and empower children and to equip them with the skills and knowledge to become responsible citizens in the community. "
"We are happy to partner with Cable and Wireless, one of the worlds leading international telecommunication companies, in our quest to construct a world-class tennis academy in Anguila. Cable and Wireless through its generous contribution of US $100,000 towards the construction of our stadium will be recognized as our Grandslam sponsor and will become the official telecommunications partner for the Anguilla Tennis Academy."
He thanked the company on behalf of the ATA board and hoped that other businesses and developers on the island would contribute to the worthwhile endeavor. "If we invest in our youth today, we can hope for a brighter tomorrow," he added. Tennis director, Jason Allen, joined in expressing thanks to Cable and Wireless. He said he had arrived on the island three moths ago from the United States, to help Mitchelle Lake bring the project to fruition and that the contribution had brought the facility a big step closer to reality. The presentation was followed by a guided tour of the main building of the facility which will have tennis courts on either side with a stadium in a commanding location.