www.tennis.ai

Our Mission:
Introducing the joy of tennis to the children (and adults) of Anguilla and promoting regional integration through the sport of tennis. Read more on our mission and philosophy
Our Anguilla Team:
Mitch Lake
Jason Allen
Marvin Hazell
Vallan Hodge
Denny Derrick
Pioneer Sponsor:

Associates:
Bill Riddle
Chris Wade
Robert Cox
Jonathan Collazo
Iston Benjamin
Patrick Helton
Coach B
Universities working with the ATA:
Cumberland University-Tennessee
Arkansas University- Arkansas
Auburn University
Our New Projects:
The After-School Program
The Plans
International Donors
Sponsorship Levels
Buy A Brick
Thanks to Donors
Our Projects:
2005 Summer Camp
All About 2004!
2004 Summer Camp
Tennis Camp 2003
Tennis Camp 2002
Tennis Camp 2001
Tennis Camp 2000
Tennis Camp 99.
Tennis Camp 98.
Lighted Public Courts.
Tennis Camp 97.
Tennis Camp 96.
What Do the Children Say?
"I would like to be a tennis player because it improves my concentration, because I would like to travel the world and because it is fun. I would like to improve my serve. My favorite tennis player is Pete Sampras."
To read more of the children's thoughts: Click Here.
College Scholarships Available for Qualified Players
Contact Mitch Lake for details.
Sponsors: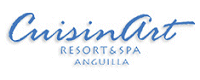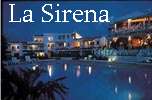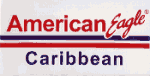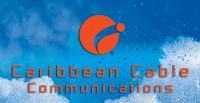 Cable and Wireless.
Frangipani Beach Club.
Ferryboat Inn.
Anglec.
ABC Supplies.
Strawhat Restaurant.
Georgeous Scilly Cay.
Triple K Car Rental.
Anguilla Printers Ltd.
Courtney Abel and Assoc.
Cap Juluca Hotel.
Scotiabank.
CoveCastles.
Fairplay Group of Companies.
Haskins Ltd.
Malliouhana Hotel.
Anguilla Social Security Board.
Ripples Restaurant.
The Pumphouse.

Contact Us:
Mitchelle Lake
Email: anguilla70@yahoo.com
Tel: 264-476-3234
Fax: 264-497-8214
US Addr: Box 1192
Middleburg, Virginia
20118-1192

Jason Allen
Tel: 264-476-0697
Marvin Hazell
Tel: 264-235-8511
Anguilla Tennis Academy Inc.
P.O. Box 548
The Valley
Anguilla
British West Indies


Anguilla Tennis Academy Inc.

Success! 1998 Tennis Camp
The Anguilla Tennis Academy began operating a month-long, free tennis clinic in the summer of 1996 with 70 players, then attracted 120 players for Tennis Camp 1997, and Tennis Camp 1998 has been better than ever: 250 children participating, new lighted tennis courts, wonderful donated equipment, volunteer coaches from overseas for a week, exhibition matches and the hotels, and a great deal of email feedback from friends and well-wishers.

Click any picture to enlarge it and find your child!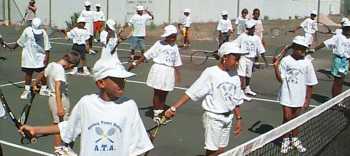 Notice that each child has an "Anguilla Tennis Academy" t-shirt and hat. These were the very generous donation of Abbey Butler, Director of Carson Products.
Click the links below for full details on the summer of 1998.
Lots More Pictures of Tennis Camp 98
News Stories from the Daily Herald
News Stories from the Anguilla Local News
See if you can find someone you know in the pictures below:
Thanks To Everyone From Mitch, Shawn and Damien
See You Next Summer