www.tennis.ai

Our Mission:
Introducing the joy of tennis to the children (and adults) of Anguilla and promoting regional integration through the sport of tennis. Read more on our mission and philosophy
Our Anguilla Team:
Mitch Lake
Jason Allen
Marvin Hazell
Vallan Hodge
Denny Derrick
Pioneer Sponsor:

Associates:
Bill Riddle
Chris Wade
Robert Cox
Jonathan Collazo
Iston Benjamin
Patrick Helton
Coach B
Universities working with the ATA:
Cumberland University-Tennessee
Arkansas University- Arkansas
Auburn University
Our New Projects:
The After-School Program
The Plans
International Donors
Sponsorship Levels
Buy A Brick
Thanks to Donors
Our Projects:
2005 Summer Camp
All About 2004!
2004 Summer Camp
Tennis Camp 2003
Tennis Camp 2002
Tennis Camp 2001
Tennis Camp 2000
Tennis Camp 99.
Tennis Camp 98.
Lighted Public Courts.
Tennis Camp 97.
Tennis Camp 96.
What Do the Children Say?
"I would like to be a tennis player because it improves my concentration, because I would like to travel the world and because it is fun. I would like to improve my serve. My favorite tennis player is Pete Sampras."
To read more of the children's thoughts: Click Here.
College Scholarships Available for Qualified Players
Contact Mitch Lake for details.
Sponsors: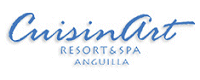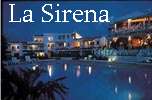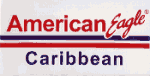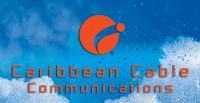 Cable and Wireless.
Frangipani Beach Club.
Ferryboat Inn.
Anglec.
ABC Supplies.
Strawhat Restaurant.
Georgeous Scilly Cay.
Triple K Car Rental.
Anguilla Printers Ltd.
Courtney Abel and Assoc.
Cap Juluca Hotel.
Scotiabank.
CoveCastles.
Fairplay Group of Companies.
Haskins Ltd.
Malliouhana Hotel.
Anguilla Social Security Board.
Ripples Restaurant.
The Pumphouse.

Contact Us:
Mitchelle Lake
Email: anguilla70@yahoo.com
Tel: 264-476-3234
Fax: 264-497-8214
US Addr: Box 1192
Middleburg, Virginia
20118-1192

Jason Allen
Tel: 264-476-0697
Marvin Hazell
Tel: 264-235-8511
Anguilla Tennis Academy Inc.
P.O. Box 548
The Valley
Anguilla
British West Indies


Lights Erected Tennis Courts
The Daily Herald, July 24, 1998
Written by Brenda Carty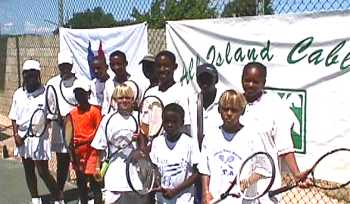 ANGUILLA

Lights were erected at the two tennis courts at Webster Park and at the court at East End this week. The total cost of the purchase and installation of the lights is EC $100,000. The Government of Anguilla and the Social Security Board, together with donations from overseas and local businesses, funded the cost.

Mitchelle Lake, who is organizing the Tennis Academy for the Third Year, was instrumental in raising more than US $10,000 from overseas businesses in the USA. Locally, donations were received from the Government of Anguilla, the Social Security Board, Covecastles, Lake and Kentish, and All-Island Cable Television.

A spokesman for the Anguilla Social Security Board said, "Having built the tennis courts, the Social Security Board is pleased to be further associated with the development of tennis on the island. The Board hopes that many positive results will come from the provision of these facilities."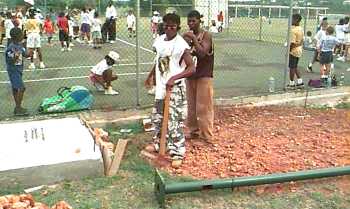 Paul Junger Witt, of Thomas Harris Productions, one of the donors from the USA, told the Daily Herald, "I am delighted with the progress that Mitch Lake and the entire Tennis Academy have made over the last year and I look forward to an even brighter future.
Other donors include Mr. and Mrs. Robert Johnson of Black Entertainment Television, original sponsors of the academy, Abbey Butler, Director of Carson Products, Roy Keith CEO of Carson Products, Ambrose Fleming, Royal Palm St. Maarten, Seymour Schneiderman, Mr. and Mrs. Ephraim Helton, Mr. and Mrs. Sheridan Smith, and Mr. and Mrs. Bob Levine.
Mitch commented, "I am very pleased with the local and international contributors who assisted with the installation of lights at the Webster Park. Their commitment to the Anguilla Tennis Academy is a clear indication that they are concerned about the development of young people on the island."