www.tennis.ai

Our Mission:
Introducing the joy of tennis to the children (and adults) of Anguilla and promoting regional integration through the sport of tennis. Read more on our mission and philosophy
Our Anguilla Team:
Mitch Lake
Jason Allen
Marvin Hazell
Vallan Hodge
Denny Derrick
Pioneer Sponsor:

Associates:
Bill Riddle
Chris Wade
Robert Cox
Jonathan Collazo
Iston Benjamin
Patrick Helton
Coach B
Universities working with the ATA:
Cumberland University-Tennessee
Arkansas University- Arkansas
Auburn University
Our New Projects:
The After-School Program
The Plans
International Donors
Sponsorship Levels
Buy A Brick
Thanks to Donors
Our Projects:
2005 Summer Camp
All About 2004!
2004 Summer Camp
Tennis Camp 2003
Tennis Camp 2002
Tennis Camp 2001
Tennis Camp 2000
Tennis Camp 99.
Tennis Camp 98.
Lighted Public Courts.
Tennis Camp 97.
Tennis Camp 96.
What Do the Children Say?
"I would like to be a tennis player because it improves my concentration, because I would like to travel the world and because it is fun. I would like to improve my serve. My favorite tennis player is Pete Sampras."
To read more of the children's thoughts: Click Here.
College Scholarships Available for Qualified Players
Contact Mitch Lake for details.
Sponsors: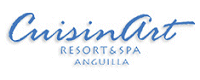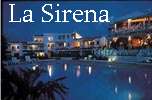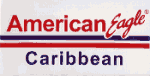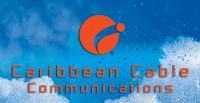 Cable and Wireless.
Frangipani Beach Club.
Ferryboat Inn.
Anglec.
ABC Supplies.
Strawhat Restaurant.
Georgeous Scilly Cay.
Triple K Car Rental.
Anguilla Printers Ltd.
Courtney Abel and Assoc.
Cap Juluca Hotel.
Scotiabank.
CoveCastles.
Fairplay Group of Companies.
Haskins Ltd.
Malliouhana Hotel.
Anguilla Social Security Board.
Ripples Restaurant.
The Pumphouse.

Contact Us:
Mitchelle Lake
Email: anguilla70@yahoo.com
Tel: 264-476-3234
Fax: 264-497-8214
US Addr: Box 1192
Middleburg, Virginia
20118-1192

Jason Allen
Tel: 264-476-0697
Marvin Hazell
Tel: 264-235-8511
Anguilla Tennis Academy Inc.
P.O. Box 548
The Valley
Anguilla
British West Indies


Anguilla Tennis Academy
After School Program
Fall, 2005
Anguilla Tennis Academy After School Program is progressing
The Anguilla Tennis Academy is working hard in the community to provide social outlets for the children. The After School Program has been in full swing since its commencement on September 5 this year. To date, the program boasts having 55 faithful participants, spread out over four groups. The ages of the children range from 4-17 and they are put into groups according to age and playing ability. Jason Allen is currently overseeing its daily operations while Marvin Hazell, the ATA head professional, is conducting the daily classes. Denny Derrick and Vallan Hodge are also assisting Marvin with the coaching aspect. Jason commented, "this is an incredible learning experience for all parties involved. The children are learning life skills, a challenging sport, how to give back to the community, social interaction and concentration skills. The coaches are also learning how to handle large groups and are refining their coaching skills. This is an ideal situation for everyone and I am excited to be a part of it and I can speak for the other coaches when I say that teaching is one of the most gratifying experiences one can have and we are proud to be able to do so."

There are many kids who have improved a great deal over the past two months. Yet, the ATA would like to utilize this forum to be able to highlight a number of players who have shown an extraordinary amount of improvement. In group one (4-6 years), Janelle Buffonge deserves recognition. Head pro Marvin Hazell commented, "Janelle is one of the youngest kids in the program and she has made advanced improvement over the past three weeks." In group 2 (6-10 years), Jacob Parles stands out. Marvin said, "he has shown immense improvement. He is also very attentive and listens well to his coaches." In group 3 (11-17 intermediate), Tamisha Richardson deserves the spotlight. "She is enthusiastic, a great listener and learns extremely well," Marvin commented. In group 4 (11-17 Advanced), Katie Hawkins is deserving of acknowledgment. Marvin said, "she is easy to teach and has made a great improvement over the past two years of the program."

The ATA will continue to highlight children in the community who do well in the program. The After School Program also encourages exemplary work in the classroom. One of the mains goals of the ATA is to send students to college on athletic scholarships; therefore it is imperative that the coaches instil a sense of educational and athletic intrinsic motivation. The program continues to be successful. Marvin Hazel commented, "the program has progressed in a great way since we started and I am seeing a lot of great potential in our kids as they grow from year to year."