Sparkling Pool Systems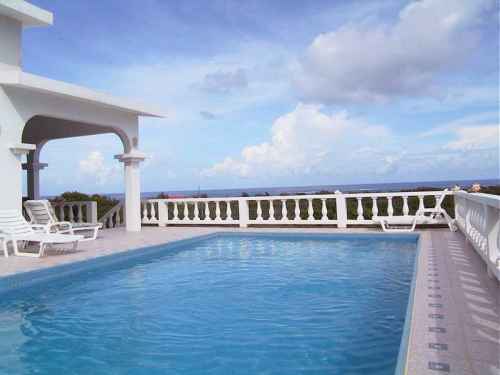 Innovation for Pool Maintenance and Care!
"Convert Salt to Chlorine Systems" - For Sale in Anguilla!
You can experience significant cost savings and enjoy softer, more buoyant pool water with this system. Imagine if you didn't have to buy any more chlorine! Still achieve and maintain constant Ph and total alkalinity. No stabilizers are necessary…so you don't have to worry about hair turning green or red, irritated eyes.

Pools are easy to maintain with a weekly litmus test strip.

Save approximately US$500 per year in chemicals, depending upon the size of your pool. Recover your investment on an average pool in less than 4 years. Initial salt supply (which lasts years) is included in the package.

Call for a free demonstration and quote. Installation and maintenance services provided by local staff.

For persons on Anguilla you can arrange to view the pool at Casa Alfredo located in Shoal Bay. This pool has used this system successfully for several years. Casa Alfredo is located next to Cate's Data Dome on the Shoal Bay Road which runs at the back of Millie's Inn. Can also be viwed in Framingham MA area.

For more details email: almainini@anguillanet.com

Telephone: 497-5537.

http://web.ai/pools
---
Crystal clear water that feels brilliant
Other innovative and practical features include:

the unique super chlorination control for boosting chlorine levels at peak times

touch pad controls that provide easy setting

fully automatic operation-even when you're away

high chlorine output to cater for most pool sizes

crystal clear water that feels brilliant

eliminate storage of chemicals and its hazards

three year limited warranty
---
Also, visit the web site for Casa Alfredo.