Lunch Menu
Oliver's Seaside Grill is open for lunch seven days a week during the winter high season.
SOUPS
Gaspacho 5.00
Soup of the Day
SALADS
Crayfish Salad 24.00
Chicken Caesar Salad 19.00
Seafood Salad 20.00
SANDWICHES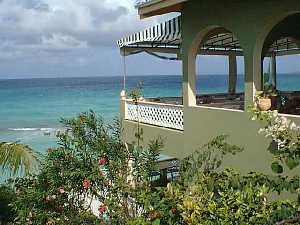 Chef Sandwich of the Day
Club Sandwich 9.00
Hamburgers (Cheese) 12.00
Hot Dogs 9.00
Lobster Sandwich 18.00
(served with french fried potatoes and coleslaw)
ROCK OVEN PIZZA
Choice of Toppings
(Pepperoni, Ham, Bacon, Vegetable, Sausage) 8 inch 12.00 12 inch 15.00
Crayfish Pizza
8 inch 16.00 12 inch 22.00
HOUSE SPECIAL
Morgan Hill Seafood Pizza
8 inch 14.00 12 inch 19.00
FROM OUR GRILL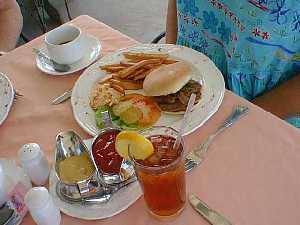 Catch of the Day - Prepared Chef Way
Grilled Crayfish 30.00
Grilled Snapper 22.00
POULTRY
Sauteed Chicken Breast
Served with Mango Chutney Sauce 19.00
(Our grilled and poultry served with daily fresh vegetables)
Click here for Desserts Menu.
Prices are in US Dollars. 15% tip added on. Credit cards accepted.