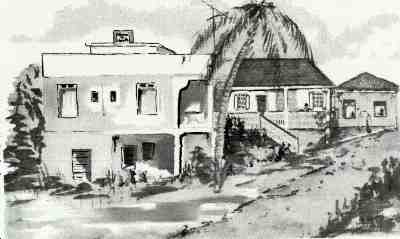 www.lloyds.ai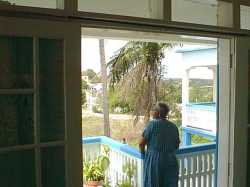 Lloyd's Guest House
Crocus Hill, Anguilla
Lloyd's Italian Visitors Click Here

The Lloyd family, Vida, David and Christine, welcomes you to Anguilla, the friendly, small island in the Caribbean where good things happen. Lloyd's Guest House is located in the center of Anguilla, close to restaurants, shops, and just up the hill from Crocus Bay beach.

Telephone: 264-497-2351
Fax: 264-497-3028
Email: lloyds@web.ai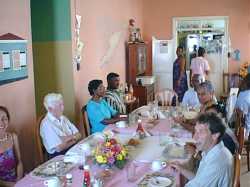 Frequent visitor Rita Dispensa (tmf@mcione.com) explains why she keeps coming back to Lloyds Guest House, several times a year:
"...I have been coming to Lloyds for 6 years. I first heard about the place because as a woman traveling alone I needed a 'safe' place to stay (I had a bad experience or two at another place). One of the best things about Lloyds is that it's like being in an Agatha Christie novel - you never know who you will meet in the lounge or at the dinner table. No matter what time of year that you come, there all kinds of interesting people that come through the doors - maybe only overnight, maybe longer. Vida Lloyd seems to have a way (or provide the atmosphere) where people from all different walks of life and backgrounds just seem to get along. And maybe one of the biggest items, at least for me, is that you get your privacy - you can leave your items in your room and not worry - her girls, Merlen and Hosepha are always polite, helpful and just plain fun."
"...As you can probably tell, I am a fan and consider Vida, David and Christine Lloyd, and the girls, friends. All I have to do is to give them a call and arrangement for cars, massages, etc are all completed when I arrive. The car is waiting for me at the hotel with keys and license. I don't know if this only happens for just me, or longstanding guests, but I suspect she would provide this service for everyone. The price is an added bonus - very economical - it's one of the reasons that I can afford to come as often as I do."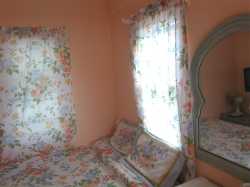 Spotless rooms with TV, fan and bath.
Twin, double or queen beds.
$65 per day single.
$85 per day double.
Ask about optional meal plan.
Plus 10% tax and 10% service charge.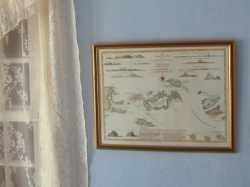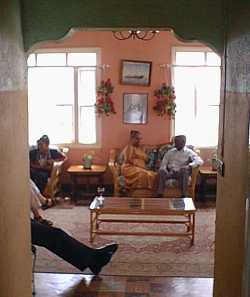 Enthusiastic guests Mary Ann and Bob Green write:
"...Our favorite place to stay is Lloyd's Guest House. Lloyd's was the first hotel on Anguilla and is still probably the friendliest. We've stayed there many times. Lloyds is old-fashioned, comfortable, and very reasonable. More like a Bed and Breakfast than a hotel. The rooms are spotless, but small. Staying at Lloyds is a cultural experience. Family-style dining makes it easy to meet the other guests, including many local Caribbean people: teaching supervisors from Barbados, the Bee Man from Nevis, radar technicians from Antigua, etc.
"...The best part of staying at Lloyds Guest House is Mrs. Lloyd. She looks after you like your grandmother. The food is good, basic West Indian cooking and you can have tea or coffee anytime you want. The location on top of Crocus Hill means rooms have a nice breeze."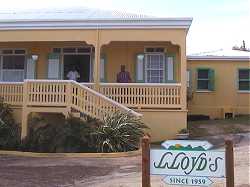 Lloyd's comfortable main room is perfect for meeting friends or just watching CNN.
Call or fax or email us to make a reservation and tell us when you will arrive. Don't worry if you get here late; we'll wait up for you. If you come in by plane, take a taxi from the Airport--the fare is US $7. If you arrive by ferry, the taxi fare from Blowing Point to Lloyd's is $11. Let us know and we can arrange a rental car, or a boating excursion, for you.
1999 Update: Take a 40th Anniversary Tour
Click on any picture to see it larger.
More on cheap Anguilla hotels
Read Lloyd's Guest House review
Web site by news.ai