Anguilla Library Computer Club
Summer 2000 Bootcamp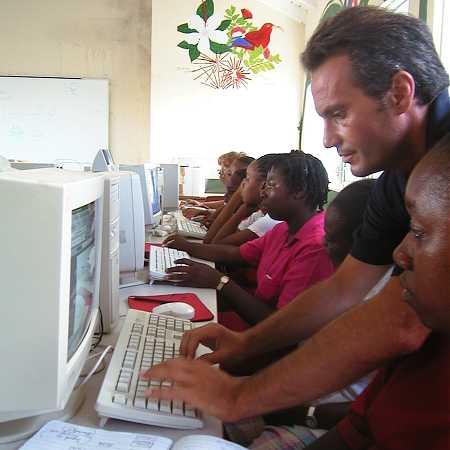 Professor Gaetano Di Palo
The morning session has 18 children:
12 More Photographs.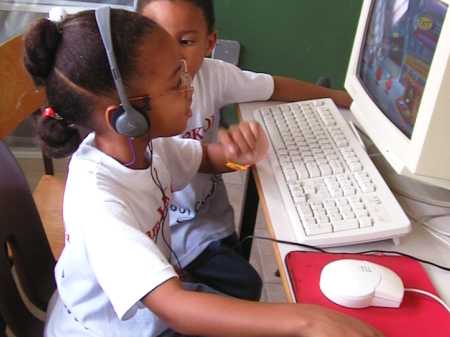 The evening session has 24 adults and teens:
12 More Photographs.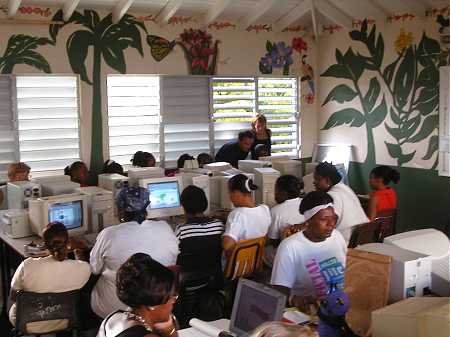 The club would like to thank Professor Gaetano Di Palo for coming from Naples, Italy and donating his time for July and August, 2000. The summer computer lab was set up by club members Leroy Hill, Bob Green and Griffin Webster. A special thanks to Mike Warren for loaning two new PCs for the summer.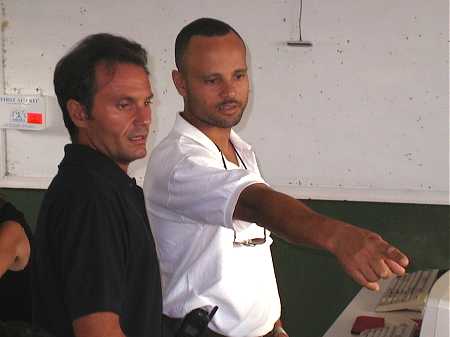 Graduation!
To read about the club's summer 2000 graduation, Click Here.