The Auto Doctor
Quality Service for Your Vehicle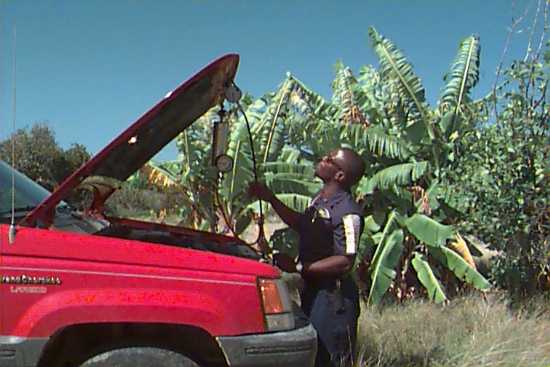 Automotive Technological Advances
"Rationalle"
The application of the microcomputer with its related components and circuits has made automotive technology both exciting and fast paced. Recent technological developments and those to follow will require entry-level automotive service technicians to be well trained in the principles of automotive technology and to be career-long students.
Those who respond positively to this requirement will find the task challenging, but achievable and rewarding. The ultimate intent is to have trained technicians to service and repair today's cars with confidence, adapting to technological changes as the occur.
---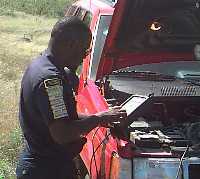 Technically trained in the US, Canada and the UK.

Denver Automotive and Diesel College, Automotive Technology.
Ford School of Automotive Technology, Puerto Rico.
Red River Community College, Manitoba, Canada. Vocational Teacher Education.
Slough Technical Training Centre, UK, Automotive Technology.

The Auto Doctor has a full set of the latest diagnostic tools including 4000 Enhanced Monitor (OTC), universal kit for servicing fuel systems,Lab Scope, On Board Diagnostics (ODB-II). If you have a modern vehicle in this harsh tropic environment, you need a mechanic with these tools (which are rare on Anguilla).
Tuneups, break service, and automotive consulting.
Creating future competitors by teaching automotive technology in the Industrial Arts Department at ALHCS (Albena-Lake Hodge Comprehensive School, Anguilla's high school).
Try us for an introductory tuneup: EC$400 (US$150), any make.
Car pickup and delivery service, EC$25 (US$10).
---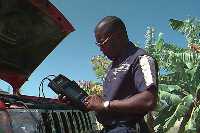 Derek Gumbs, "The Auto Doctor"
PO Box 231
The Valley
Anguilla, British West Indies
Telephone: (809) 497-6868
Fax: (809) 497-3233/6482
Email address: autodoctor@candw.com.ai
Web address: http://web.ai/autodoctor/
Revised: February 15, 1997
---
Before leaving on your vacation, check the Anguilla Local News web site.